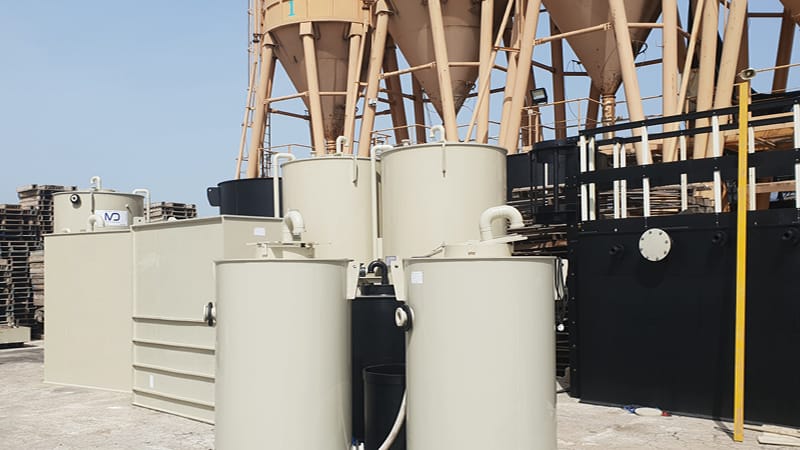 Idan B Plastics Ltd.
Industrial tanks and piping
Idan B Plastics is engaged in the design, manufacture and construction of dedicated tanks and piping systems made of plastic and fiberglass, for a wide range of industrial applications.
Tanks and containment pallets
Fiberglass
Project baths
Plastic piping
CNC and custom designed products
Scrubbers and Blowers
Idan B Plastics is a highly experienced, ISO 9001 certified manufacturer of plastic and fiberglass products.
We are engaged in the design, manufacture and construction of plastic and fiberglass solutions. We offer custom made tanks, piping systems, containment pallets, blowers/scrubbers, rectangular tanks for coating lines and more. Our customers come from a wide range of industries, including the chemical and petrochemical industries, the food industry, water treatment and aquaculture.
The plant has a knowledge-intensive, state-of-the-art engineering department, which operates according to the accepted industry standards. We can provide complete designs for a variety of products, including calculations, simulations and strength analysis, which complement high-quality engineering with a high production standard.
Our production departments are headed by highly qualified engineers and some of the best professionals in the field, with comprehensive, long term experience, and employ up-do-date equipment and technologies.
Production is based precise drawings and guidelines and each product undergoes stringent tests, documentation and quality control.
In addition, our external operations department provides project installation and set-up services, as well as service, repair and maintenance of plants.
The plant is equipped with the latest machinery and equipment which, together with our other capabilities, place us in the forefront of the industry in Israel.
Our customers include leading companies such as the Israel Electric Corporation, Teva, The Bazan Oil Refineries Group and more.
Idan B Plastics Ltd., a member of the Belsky Group
Phone: 04-9811067 | Fax: 04-9019212 | 45 Yosef Batsri St, Kiryat Ata